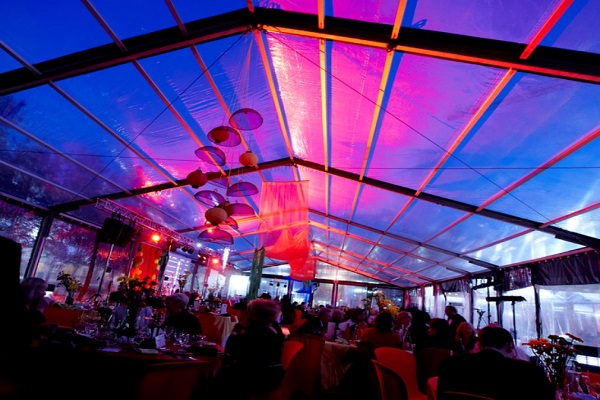 10 Reasons Why You Need a Tent at Your Event
Whether you are producing a small event or a big event, having a tent will always come in handy. Here are 10 of the best reasons why.
1. Weather. As we all know, weather can be so unpredictable. If you are planning for an event in advance it's impossible to know what the weather will be like the day of. Having a tent can save you and your guests from the rain and give you shade from the bright sun.
2. Food. Having a tent can help to create a space and protect your food from outdoor temperatures.
3. Customize. Having an event with a tent means that you can customize the layout of your event space. Need multiple levels? No problem. Need several rooms inside one giant space? Sure, why not. Do you want clear walls and ceilings so that your indoor event will look and feel as if it were outdoors? Sounds good to me.
4. Atmosphere. Think of a tent as a blank canvas. With the right décor, it will allow you to create any mood you want your event to have whether you want it to be elegant, dramatic, or even casual and relaxed. Whatever the mood, it all starts with the tent.
5. Location. One of the best qualities of a tent is that you can reasonably place it anywhere you need to. No need to limit yourself, dream big.
6. Bugs. Everyone hates mosquitoes. We all know you're lying if you say you don't. A tent with walls will keep those pesky bugs away, saving your guests from a weeks worth of itchiness.
7. VIP. Certain events require a separate place for VIP guests to gather and be entertained. A tent can definitely provide this place if there isn't one available.
8. Size. The beauty about tents is that they come in all shapes and sizes. It doesn't matter how many guests you have because there will always be a tent size that can accommodate it.
9. Sound. Tents can act as sound barriers making the sound inside much more lively and controlled within the structure.
10. Experience. All of the reasons above can ensure that your guests have a once in a lifetime experience.